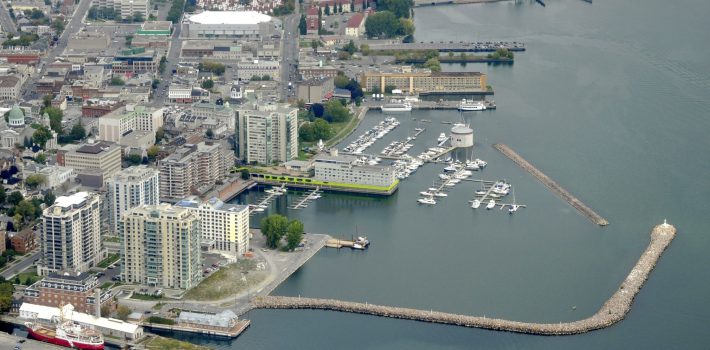 The Canadian city of Kingston is a small and old city situated on Lake Ontario, about halfway between Toronto and Montreal.  The beautiful city is known as the "Limestone City" for its magnificent and historic 19th-century buildings made of limestone.
If you plan to visit Limestone City at some point in the future, you should make the trip worthwhile. Pondering, How? By recruiting a Kingston Limousine for all your Kingston travel. In Kingston, you have the option to choose between the top and the best luxury transportation service providers and enjoy the magnificence of the city without limitation. 
15 Best Places to Visit in Kingston
Do you want to know about the best places one should visit when in Kingston? What are the top attractions in Kingston? Want to explore only the best and the top places in Kingston?  If that's the case, here's where you can find them. Have a look at the list below –
1. Fort Henry National Historic Site
2. Kingston Waterfront
3. Martello Alley
4. Kingston Penitentiary
5. Lake Ontario Park
6. Kingston City Hall
7. Lemoine Point Conservation Area
8. Bellevue House National Historic Site
9. Engine 1095
10. Kingston Mills
11. Queens University
12. Agnes Etherington Art Centre
13. Rideau Trail
14. Murney Tower National Historic Site
15. Little Cataraqui Creek Conservation Area
Popular Things to do in Kingston
Kingston offers a lot of things to do and see. Tours are available for walking and biking, including the Original Haunted Walk of Kingston 75-Minute Ghost Tour, the Kingston Self-Guided Walking Tour and Scavenger Hunt, the Ghosts of Fort Henry National Historic Site in Canada, and the Kingston bike tour. The museum's special collections include the Canada Penitentiary Museum, Engine 1096, Museum of Health Care, Marine Museum of the Great Lakes MacLachlan Woodworking Museum, and more. Among Kingston's historic sites are Fort Henry National Historic Site, Kingston City Hall, Kingston Mills, and Bellevue House National Historic Site. Other activities include private and custom tours in Kingston, visiting famous galleries if you enjoy art, visiting a park, shopping, and more.
Here's a list of popular things to do in Kingston:
1. Walking and Biking Tours
2. Visit Speciality Museums
3. Explore Historic Sites
4. Enjoy Private and Custom Tours
5. Visit Kingston Art galleries
6. Explore the parks
7. Visit a store
Limo Service in Kingston
Count on us if you need the best Kingston airport limo service or a Kingston limo to reach nearby airports. We'll get you there on time, no matter where you're going. Have a memorable trip to Kingston as you travel in style.
To find out more about bookings, limo prices, and more, Call 416-260-0050 or 1-877-260-0051. Alternatively, you can send us an email at info@blacklimo.ca. 
You can easily Book a limo online in Kingston.