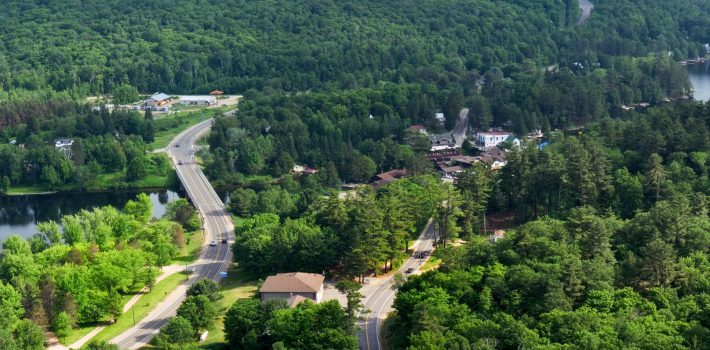 Muskoka is a regional municipality that is located in Central Ontario, Canada. It is also a well-known place in Ontario's cottage country. There are 1600 lakes and many cottages in this district, which makes it a wonderful place for weddings just as for vacations. If you want to make your vacation, wedding exceptional, this is the place. Muskoka is also known for many other things besides this. Yes, the place has a lot to offer. It's an excellent destination for tourists and seasonal residents who want to explore more of nature. You will find many freshwater lakes and rivers that are a must-see, breath-taking parks, a plethora of natural attractions, and much more.
Do you have any plans to visit Muskoka soon and explore the wonderful city? If yes, you should plan every detail. Dresses to lodging, food to transportation, and that are just the beginning. There are many best limousine service options available in Muskoka. You'll get limo service for all occasions. So, your travel there won't be stressful. Isn't it amazing? You'll have the choice to hang out in luxurious SUVs, clean sedans, and significantly more luxury vehicles to make your travel worth it. 

Top 10 Places to Visit in Muskoka
Visiting as many popular places as you can is a must when you're on vacation, correct? So, people, would you like to make your Muskoka trip worth the effort? Yes? Then, here's the rundown of Top 10 places you should visit when you're in Muskoka.
1. Georgian Bay Islands National Park
2. Torrance Barrens Dark-Sky Preserve
3. Arrowhead Provincial Park
4. Santa's Village: Muskoka's Theme Park
5. Hidden Valley Highlands Ski Area and Muskoka Ski Club
6. Muskoka Heritage Place
7. Lakes in Muskoka
8. Dorset Museum
9. Muskoka Lakes Farm & Winery
10. Limberlost Forest and Wildlife Reserve

Things to do in Muskoka
You have a lot of things to do in Muskoka district, including Tours and sightseeing-Algonquin Provincial Park Day Tour from Toronto, the "Moose on The Loose" 4-Day Canadian Road Trip, and more. Cultural and theme stores you should visit. Then you have a wide range of lakes to explore- Lake Muskoka, Lake Rosseau, Lake Joseph, and that's just the beginning. Not only this, but travellers have a lot to do in Muskoka. Take advantage of the best Muskoka limo service to make your trip unforgettable.
Below is the list of some popular things to do in District Muskoka:
Popular Things to do in Muskoka:
1. Tours and sightseeing
2. Private and custom tours
3. Outdoor activities
4. Day trips and Excursions
5. Cultural and theme tours, and a lot more.
Limo Service in Muskoka

To tour one of the most beautiful places, you should select some luxury transportation services. No compromise! Travel in just the best Muskoka taxi and cab services if you're planning to visit Muskoka soon. Ensure your safety while enjoying the day to the fullest by choosing to travel in the best limousine service in Muskoka.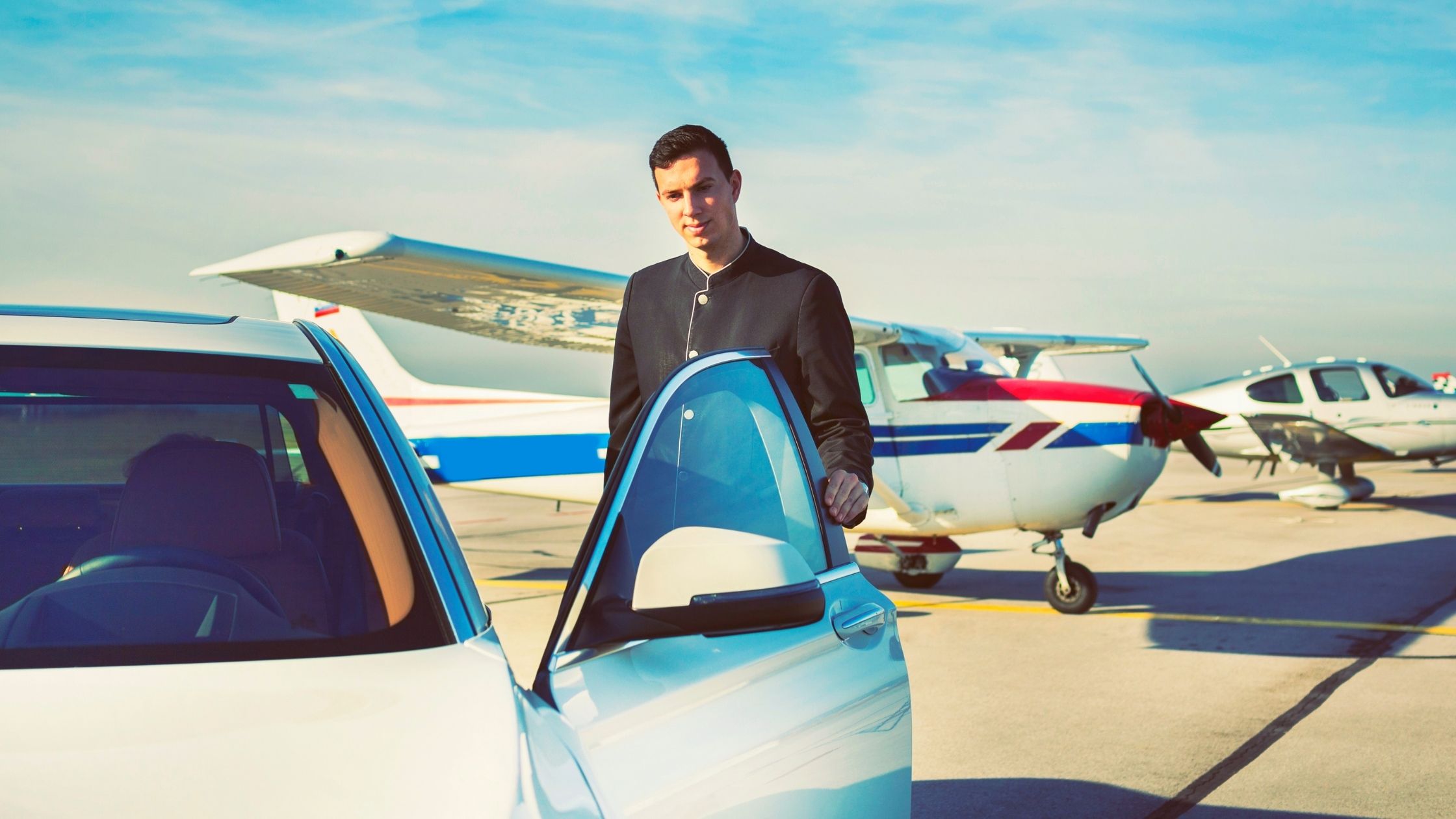 No matter if you're new to Muskoka and looking for a reliable Airport limo Muskoka? You don't have to worry. If you need a Muskoka airport limousine to take you to your hotel from the airport or want the best airport limo in Toronto. Then you're then at the best place you need to be. We provide the best car service in both areas. What will you get from us? Professional and reliable limo service for all occasions. From airport transfers to your business travel, weddings to out-of-town car services, night-out limo services to your birthday parties, and it's only the start. No matter what your transportation needs are, Black Limo can help.
No matter whether you're finding the best car service in Muskoka or anywhere else in Canada. Whether you're new to Muskoka or Muskoka native. You should depend on only the best. So, guys don't stress over your transportation needs; book a limo online from us and enjoy hassle-free, safe, and comfortable travel.
A safe and comfortable trip is all we need from any taxi service, right? Limousines are proficient to give you that; from cleanliness to comfort, safe rides to the extravagance feel you want, and furthermore, professional chauffeurs who guarantee ideal pickups and drop-offs. In this way, assuming you are looking for the best limousine service from Mississauga or require airport limousine service for Mississauga, we're an ideal decision. Wondering why we are the perfect choice for you? It's simple since we offer great administrations to every single customer. We offer 24/7 customer support, neat and clean limos, professional chauffeurs, affable and dependable drivers, and all this at an affordable price.

Do you have to go in style to your prom night? Try not to stress, we have you covered, book us and guarantee your stylish entry. Looking for the best Toronto airport limo service? Indeed? Again, you have us! Black Limo offers first-class limousine service; be it for airport transfers, for your weddings, prom nights, night-outs, birthday celebrations, corporate meetings, and that's just the beginning.
Things to do in Mississauga 
Mississauga is the largest city in Canada, situated on Lake Ontario just north of Toronto. The city has many attractions, so you have a lot to do in Mississauga. Huge shopping malls to visit such as Square One Shopping Centre, Erin Mills Town Centre, Heartland Town Centre, Parkways West Shopping Centre, and more. Parks to visit- Lakefront Promenade Park, Jack Darling Memorial Park, Kariya Park, Erindale Park, Mississauga Valley Park, Lake Aquitaine Park, and some more. You then have Celebration Square for some outdoor fun, Rattray Marsh Conservation Area, Bradley Museum, and that's just the beginning.  
We provide the finest transportation service to make your trip to and from Mississauga memorable. Hiring from the most reliable limo service providers is always a plus since they'll ensure you reach your desired destination easily and safely. Be it reaching your favourite
Airport Transfers to and from Mississauga
Are you on the hunt for luxury airport transportation in Mississauga? or looking for the best taxi service in Mississauga? Again, are you looking for the highest-rated Mississauga airport shuttle service? If your response to these questions is yes, then you're at the opportune spot. Black Limo offers the best airport transportation service to and from Mississauga.
We provide our services not only in Mississauga but also in other cities and airports. In case you need to reach Mississauga safely and on schedule, book our airport shuttle service. For a night out with your loved ones, limos are a smart choice; our professional chauffeurs will ensure that you live it up. Want to welcome your international clients to Mississauga? Hire a limo from the most reputable in-town limo service and impress them. Hire from us! Additionally, we offer Muskoka shuttle service, airport limo Brampton, limo service Hamilton, and that's just the beginning.
FAQ
In which cities do we provide our services?
We provide our luxury airport transportation services in the following cities: Whitby, Pearson airport, Waterloo, Bolton, Georgetown, Caledonian, Hamilton, Barrie, Kingston, Orangeville, Stouffville, Toronto, Ajax, Pickering, Aurora, Newmarket, Oshawa, Guelph, Cambridge, Mississauga, Burlington, Oakville, and Courtice.
What does our fleet include?
The Fleet includes top-notch sedans, luxury SUVs, stretch limousines, and Sprinter vans. Choose as per your requirements and have the best ever ride! So, what are you waiting for? Book the best class limousine service today!
What services do we offer?
You can hire our limos and taxis for weddings to make the day worth remembering, corporate events. for transfers to and from the airports-city centre airport, London airport, Hamilton airport, Pearson/all FBOs, birthday parties, hassle-free corporate travel, night outs, and more. Our services are available to both local and international clients.
When you deal with Black Limo, you'll get what you want, as we offer the best Toronto limousines for a reasonable price with qualified drivers who consistently make your ride safe and pleasant. Our Top-notch Limo service is provided to all areas of Southern Ontario and the Greater Toronto Area. Make your trip memorable by hiring the best Toronto airport limo service.