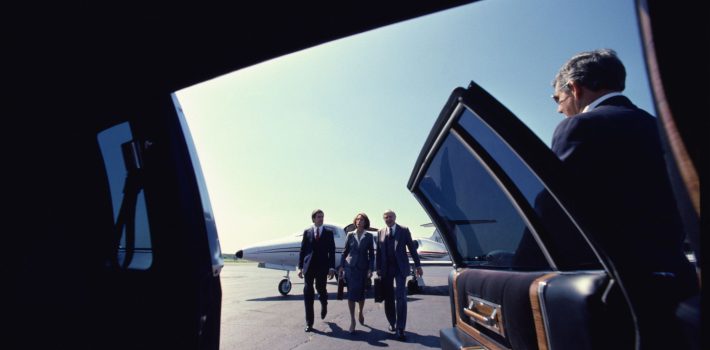 Is it true that you are looking for the best and luxury airport transportation service to and from Pearson Airport? Assuming that your response is yes, then, give a tap on your back since you've reached the best spot from where you'll have the option to get the best taxi service in Toronto.
Finding the best and reliable airport limo service always seems daunting, right? But hey! Not any longer. Black Limo offers top-notch and best Toronto airport limo service. Still wondering, what do we offer? Why choose us rather than any other airport transport service provider? The answer is simple. We offer luxury with comfort and that too at a reasonable cost and professional chauffeurs' experts at offering safe and best travel experience to every passenger. What more? You don't need to worry about reaching on time, as our expert drivers ensure, timely pickups and drop you off on time at your desired station.
Why Choose Limo to and From Pearson airport?
Prior to picking any limo service, think about it. Why pick a limo rather than any typical ride to and from Pearson airport?
Taking everything into account, the appropriate response is straightforward. Picking anything relies on our necessities and the advantages it offers, isn't that so? So, the response to the above question is- a limo is luxurious, agreeable than some other customary vehicle, guarantees, convenient pickups, and drop-offs, ensures traveller's wellbeing, you can work while you travel, is roomy, and considerably more.
So, folks, what are you waiting for? Isn't it clear that booking Toronto limousines offer a ton! You'll get everything you need by choosing a limo to and from Pearson airport. From solace, reasonable costs, everyone wants, fixed rates, extravagance and refinement, one needs, and safe rides that are generally significant for everybody.
How to Book Limousines From Black limo?
Booking a ride for airport drop and pickups to and from Pearson Airport is a piece of cake when it comes to booking from Black Limo. Just a few clicks and you're all set to have the best travelling experience of your life. Firstly, go to our official site. On the right-hand side, you'll see Online Bookings, click on that. Fill in all fundamental subtleties from reservation date to time; your pick-up location to drop off, your desired car to your own details; select payment method, and at last pay, and have the most memorable, safe, comfortable, and luxurious ride of your life.
Booking rides to and from Pearson is simple. Be it booking a ride to the airport or from the airport, you'll get first-class benefits from us.
What benefits?
Luxurious comfort, affable and professional chauffeurs, timely pickups and drop-off, and most importantly, at affordable prices.
Cities we offer our services to?
We offer limo service to and from Whitby, Waterloo, Ajax, Pickering, Oakville, Curtice, Cambridge, Hamilton, Barrie, Aurora, Oshawa, Newmarket, Guelph, and more.