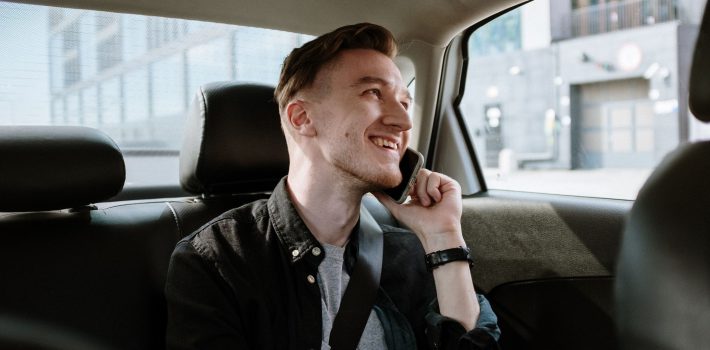 Need the best professional corporate limo service in Toronto and GTA nearby? Or, In search of top-notch Black car service in Toronto? Assuming yes, give a tap on your back since you have run over the best place where you'll get the best limousine service. Black limo offers the best transportation services in Toronto and GTA surroundings at sensible costs focusing on your solace and professionalism.
Benefits of Hiring a Professional Corporate Limousine Service:

Luxurious Comfort 
Safety of customers
Punctuality
Professionalism
Wondering why you should hire professional corporate limousine services instead of some normal rides for your corporate travel? The answer is simple, due to the advantages you'll get by hiring corporate limousines. We should discuss those advantages in detail.
Let's get started!
1. Luxurious Comfort 
The foremost thing we all need from any vehicle is comfort, yet envision getting affordably luxurious comfort, especially for corporate affairs. Ah! I know it sounds amazing, and that's what corporate limousines give. Sumptuous comfort is one of the main benefits you get by hiring corporate limousine services from us. These limousines have sufficient room where you can even hold meetings. If you need to pick your business customers from Toronto airport, coming from a long flight, your utmost priority is to provide a professional and comfortable transport service to them. Our Toronto car service offers that only; limousines where your clients can rest easy until they reach their station, plus it put up a great impression on your clients. Our professional chauffeurs make rides even pleasant with their affable behaviour and best driving capabilities.
2. Safety of Customers
"The safety of the people shall be the highest law." – Marcus Tullius Cicero.
That is what you ensure by hiring corporate limo services from black limo, safety!
Another benefit of hiring a corporate limousine service is safety. With comfort, it is equally important for all of us to ensure safety. Our car service from Toronto airport offers reliable and safe travel to you as well as to your business clients coming from a flight. Professional chauffeurs ensure your safety and timely pick you from the airport and drop you safely at your destination. We check our cars before taking them to pick and drop the customers so that you reach on time at your station. Book from us now! Check Toronto car service rates, book a limo, and get the taste of luxurious corporate travel.
3. Punctuality
There is nothing more important than time in the business world. Let's talk about punctuality by taking an instance. If you have a meeting in an hour, but you reach late and miss the opportunity of getting promoted, how will you feel? Dejected right? So, why risk it when you can easily ensure your punctuality by simply booking a corporate limousine service. We know the importance of time just as the importance of you reaching on schedule for your corporate matters. Thus, the response to why you should hire corporate limousine services is that it saves a great deal of time for you.
4. Professionalism
Whenever we talk about corporate life, meetings, conferences, or anything related to business, it becomes necessary for us all to remain proficient in all means since professionalism is the foundation of any business. Professional drivers always welcome your business customers expertly and in a friendly manner that establishes a never-ending connection with your clients. They even ensure comfort for your clients while they drive.
Black limo is the best and high-quality luxury Toronto airport transportation company that trusts in offering the best of services to its customers and guarantees 100% customer satisfaction, keeping their comfort, their excursion, and professionalism on point. Our dedicated, affable, and professional chauffeurs ensure a safe ride and drop you on schedule at the station you need to go to.