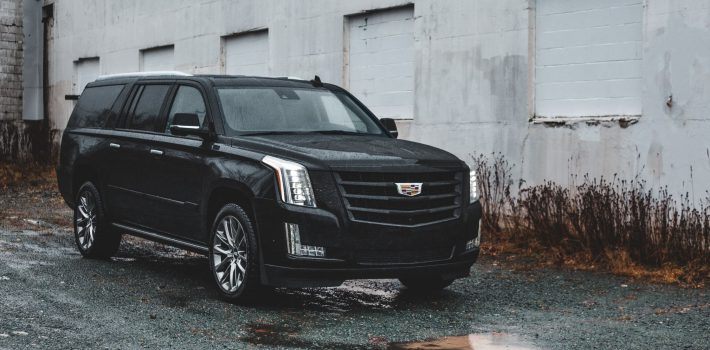 "Show up in style everywhere you go as you walk out of our sophisticated black limos."
Stylish limo services have become the new travel norm in Toronto as safety and comfort become the
new normal post rocketing covid concerns while travelling. But, a vast majority still lives under the
misconception that the luxurious limousine ride is only meant for the elite 1% or celebrities. We want to
take this moment to debunk this belief for once and all. Limo services have just as many options as there
is a number of SUV models out there.
There is not just one but several reasons why you should hire a limousine rather than a random Uber car
for your important travel expectation Don't just take our word for it but rather accompany us on this
read and explore the many advantages of limo car service for yourself.
Top 5 Reasons You Should Hire Limousine Over Uber Any Day:
1. Professionalism
2. Riding in Style
3. Reasonable Limo Prices and Flat Rates
4. A Wide Range of Services
5. A Worthy Travel Experience
1. Professionalism
Whether it is time to catch your flight or you are just landing at the beautiful Toronto airport;
there's rarely a time when airport travel is not so stressful for the ordinary. However, just before
you freak out further in a delayed/clumsy Uber car; why not book a professional limo service.
Limousine rides are potentially the most professional range of taxi services out there. The
sophistication and luxury is not just limited to the premium SUVs but further extends to every
the aspect of the limo service. Unlike Uber drivers who just need to have passed their driving test
once and go through a basic background check; professional limo chauffeurs are licensed
professionals who go through a rigorous licensing & screening process and dedicate full time to
serving your travel needs.
2. Riding in Style
Imagine going to your next corporate meeting with fellow colleagues or executives and coming
out of a rusted & dented beat down Uber car. We are sure this is not your ideal travel plan. We
are not saying that every Uber/Lyft car is like that but there is also no way for ensuring that
yours isn't. A much clever choice would be to travel in style and comfort with our fleet of elegant
SUV limousines and let them do the talking and create an impeccable impression on all your
future hosts and colleagues.
3. Reasonable Limo Prices and Flat Rates
Many people have a misconceived notion that limos are only meant for rich celebrities. While
there is no denying the fact that limousines indeed are the common mode of luxury travel on
road but in recent years, most limo firms have also included more affordable cars and ride
options in the recent years. Additionally, rideshare services like Uber are infamous for their
sudden rise in charges at surge times. Toronto Black Limo, on the other hand, offers rides at flat rates and sticks to pre-decided quotations rather than giving you trouble and anxiety at the last
minute. We strictly go by the first-cum-first-served basis and will never subject you to
unjustified surge in charges even if the service gets busy (except for the already discussed extra
charges as may apply).
4. A Wide Range of Services
Limousines offer you a wide array of options and additional services. For instance, keeping a
track of your flight, most airport limousine services will accommodate the airlines'
scheduling changes. The limo services are also available 24*7. Thus, you don't need to worry
about the timings or above mentioned late hours and unavailability of suitable Uber cars. For
your convenience, you also get to make advanced reservations online and may even ask for
additional amenities like food and drink while booking your Toronto limousines.
5. A Worthy Travel Experience
Assured of punctual pickups, courteous chauffeurs and luxurious interior, limousines allow a
relaxing comfort, unlike the uncertain Uber rides. If you are planning for a stress-free night out
or zeroing on a wedding car; it is already a given that you should not even look any further than
the premium range of our quality night out limo services and elegant wedding limousines. But,
even if it is the routine airport transportation, professional limos are the best way to relax ahead of
a long flight as well as post your tiring international trips. We don't just offer you a ride from
place A to B but a memorable experience to cherish. So, just enjoy the ride carefree as all your
travelling hassles are our responsibility for the day.
"Life is meant to be lived king-sized. You don't need to wait till your wedding to enjoy your first luxury limo ride with the premium range of Black Limo."
Professional and premium limousines are a symbol of luxury and sophistication that everyone deserves
as their ultimate airport travel solutions. It's not just a part-time business but a 24*7 service for us. We
are immensely committed to the safety, comfort and satisfaction of all our customers. We hope that we
had also been able to debunk myths around limo car prices in our blog. We look forward to hearing from
you for your next airport transportation bookings. Book our professional limousines for Toronto airport
drops and pickup, night outs, weddings and corporate travel now.