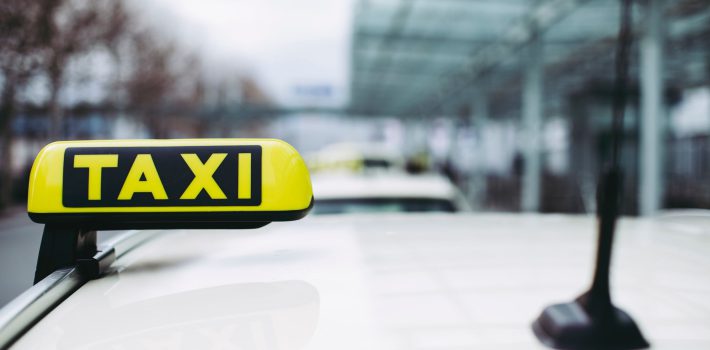 Booking a cab service in the times of Ola and Uber has become a cakewalk. But, it can quickly turn into a nightmare if things don't go so smooth. An unhygienic car, unpunctual chauffeur, pathetic customer support or anything else that pisses you off. So, it's best to take your time and carefully book your taxi rather than spoiling your day. 
Especially in the current times of a global pandemic, your next cab can also quickly become a reason for you getting the dreaded infection. While there are no 100% guarantees on the table anymore; the least you can do is take all necessary precautions to have a safe and comfortable ride. Here's a list of few things you should pay close attention to before you book a taxi next time. 
A Basic Checklist Before you Book a Cab in 2021:
License and Background Check on Drivers
Car Service Rates
Ratings and Reviews
Covid Precautions
1.License and Background Check on Drivers
Safety First! You should always take all possible precautions to ensure your safety while booking a taxi especially in a new location or an unfamiliar tourist destination. Thus, we do recommend hiring a taxi from licensed taxi service providers. Don't just take their word for it. You should always verify it to ensure your safety before you finally book a taxi. 
The second safety precaution to see is that of a background check on the individual driver, which is another advantage of hiring a professional cab service or professional airport limousines if you are arriving in a new country. They are also more likely to have done a thorough background check on all their drivers and hire only trained and experienced chauffeurs. 
2.Car Service Rates
Transportation fare is possibly the biggest reason for most heated arguments post a taxi ride. It ends up leaving both the driver and passenger feeling dissatisfied, if not agitated/cheated. Thus, it is in everyone's best interest to have a fair idea of current taxi fares in the area before you book your ride. It also saves you from paying unjustifiably extra amounts.
Moreover, a comfortable taxi service shouldn't necessarily have to burn a hole in your pocket. Depending on your need and budget, you can choose from a wide range of affordable cabs to premium airport limousines from professional taxi service providers.
3.Ratings and Reviews
You can't ask George, how great he is and also take his word for the same. So, like the smart passenger you are, go and check out their online ratings and reviews. An important point to consider is to look out for an overall trend and pay closer attention to the latest reviews. You also want to make sure that you are on the safer side and have a look at driver's individual reviews by previous passengers too.
4.Covid Precautions
Covid is a serious matter and you should only hire a cab service that takes it seriously. Following are a few covid protocols that you must ensure are followed by the taxi driver/service providers:
Regular vehicle sanitisation after each ride
Compulsory wearing of mask throughout the ride
Hand Sanitisers
Social Distancing (50% passenger capacity)
Plastic Partitions
With all the above checks in place, you are set for a perfect taxi ride on your next trip. On a business trip, new holiday destination or dropping off your VIP guests at airport; an affordably professional taxi service is always a plus. If you are arriving in Canada or looking for a taxi on your way back to the international airport in Toronto or want a ride around the city, look no further than the entrusted black car service in Toronto – BLACK LIMO. 
Have a Safe Trip!